Meet the award-winning team of specialists at Addiction Angels of America
Our purpose is to deliver the best individualized comprehensive treatment for drug and alcohol addiction in Columbus, Ohio
Many factors contribute to the complex puzzle of addition. For some it's a coping mechanism for stress caused by trauma. For others, it's body and brain chemistry. For many, it's both. For this reason, we've assembled a team of warm, receptive and highly-trained individuals who are equipped to deal with the combination of mind and body issues that contribute to addictive behavior.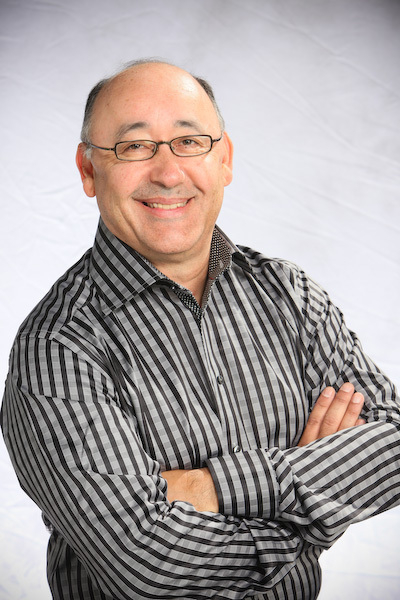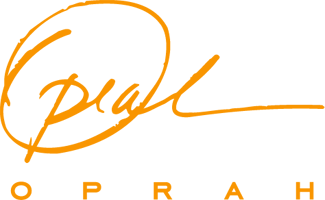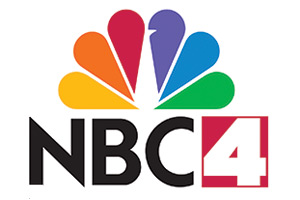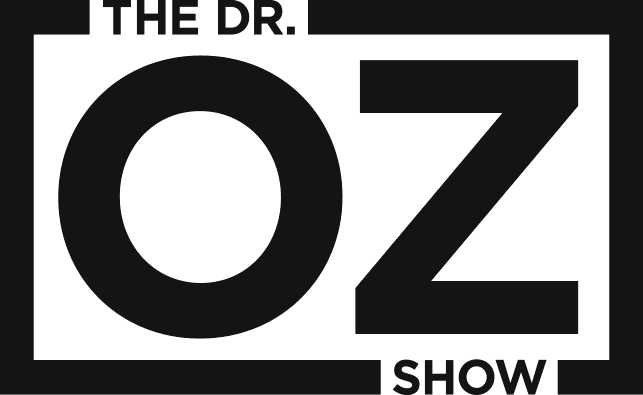 Dr. Roger Garcia, DO, JD
Founder
One of the leading Columbus-based addiction specialists, Dr. Roger Garcia is among the few physicians in the U.S. who has earned the designation of Diplomate (board-certified Addictionologist) through the American Board of Addiction Medicine. This distinction is held by fewer than 4,000 of the nearly 1 million practicing physicians.
His expertise in comprehensive wellness enhances his ability to treat the entire mind, body and spirit of individuals who struggle with addiction.
He enjoys reading, concerts and you'll often find him in a painful but effective Boot Camp workout. Being the father of twin daughters also contributes to his mental and physical fitness.
CREDENTIALS
Dr. Garcia is board-certified in five medical specialties:
Addiction Medicine, American Board of Addiction Medicine
Functional Medicine, American Board of Anti-Aging (A4M) - a Fellow in Functional and Regenerative Medicine
Emergency Medicine, American Board of Osteopathic Emergency Physicians – a Fellow in Emergency Medicine
Family Medicine, American Board of Osteopathic Family Physicians
Disability Evaluation, American Board of Independent Medical Examiners
EDUCATION
Doctor of Osteopathic Medicine, Ohio University College of Osteopathic Medicine
Juris Doctor (J.D.), Capital University Law School with a Fellowship of the American College of Legal Medicine
PUBLISHED BOOKS
Dr. Garcia is a highly sought lecturer on the demographics of wellness and the impact of biomedical technologies and lifestyle on longevity.
Authored Aged to Perfection - Anti-aging, Wellness and Weight Loss with Natural Hormones
Co-authored North America's Top Doctors Share Secrets to Anti-Aging and Wellness
DISTINCTIONS
He also owns BodyLogic, MD*, of Columbus, medical practice that offers all facets of anti-aging medicine including aesthetic and preventive medicine, wellness, nutrition and fitness. He is a member of a national network of highly trained anti-aging physicians specializing in bioidentical hormone therapy that was featured on Oprah Winfrey and the Dr. Oz show.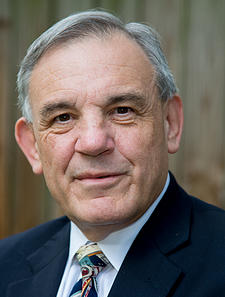 Dr. William Fiorini, MD           Client Rights Officer
For the past 40 years, Dr. Fiori has healed thousands of patients, but he has found a profound level of satisfaction in seeing patients overcome addiction and reclaim their lives.Dr. Fiorini is American Board of Family Medicine (ABFM) certified in the specialty of Family Medicine.
As a former ER physician, he brings a wealth of expertise to the field of addiction. He actively continues training and participates in accredited education programs.
CREDENTIALS
Family Medicine, American Board of Family Medicine (ABFM)
Emergency Room Physician
Medical Director, Wellness Center at Scotts Miracle-Gro, Marysville, OH
General Practitioner in multiple locations throughout Ohio and Kentucky
EDUCATION

Doctor of Medicine, University of Cincinnati College of Medicine
Residency, University of Wisconsin,Saint Mary's Medical Center, Madison, WI
AWARDS & RECOGNITION
Patients' Choice Award (2012 - 2014)
Compassionate Doctor Recognition (2013 - 2014)
On-Time Doctor Award (2014)
Member of the American Board of Family Medicine
Healthgrades Honor Roll
Dr. Randall Colucci, DO, MPH, Staff Physician
Dr. Colucci is a board-certified family physician with nearly 20 years of experience encompassing family medicine, toxicology, nutrition, research and addiction. Dr. Colucci's personal experience with a close family member's struggle with addiction and losing a fellow physician/friend to addiction have shaped his resolve to help those who struggle with addiction and mental illness. He draws from his multifaceted training and diverse career experience to focus on prevention.
EDUCATION

Bachelor of Science, human nutrition/pre-med, Colorado State University
Master of Public Health in Toxicology, University of South Florida
Master of Science in Medical Biology, Long Island University
Fellowship in Preventive Medicine, Ohio University College of Osteopathic Medicine
Internship and Residency, Ohio University College of Osteopathic Medicine in family medicine, Columbus, Ohio
Fellowship in Diabetes Medicine, Ohio University College of Osteopathic Medicine
Internship in Clinical Nutrition at MT Auburn Hospital, a Harvard teaching hospital in Boston, MA
Dr. Colucci loves all animals, especially dogs. He is a fervent "environist," a phrase he coined which he is happy to explain and discuss. He is an amateur chef and an avid reader of history, politics, and science. To de-stress, he plays his 6 or 12-string guitars, draws or paints and heads to the shooting range with his son.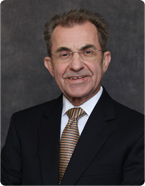 Dr. Gerard M. Papp, DO



Dr. Gerard Papp has devoted his medical career to helping patients improve their quality of life. A highly skilled physician, he is a board certified Orthopedic Surgeon with extensive experience in spine and pain management.
Dr. Papp actively networks with thought leaders in the field through memberships with the American Medical Association, American Osteopathic Association, American Osteopathic Academy of Orthopedics and the Ohio Osteopathic Association.
In his free time, Dr. Papp spends time with his two loves: his family and boating.
CREDENTIALS
Chairman of the Department of Orthopedics at Doctors Hospital
Clinical Associate Professor for the College of Osteopathic Medicine, Ohio University
CORE (Center for Osteopathic Research and Education) faculty member for the College of Medicine
Industrial Commission's Medical Specialist Examiner
Medical Evaluator LLC. IMEs
Suboxone waiver holder
EDUCATION 
Philadelphia College of Osteopathic Medicine
Fellowship, American Osteopathic Academy of Orthopedics.
Residency in orthopedic surgery, Ohio Health Doctors Hospital
Fellowship, Thomas Jefferson University
Residency, Ohio University College of Osteopathic Medicine
Internship, Ohio University College of Osteopathic Medicine
AWARDS & HONORS
William I. Linder, DO, Advocate Award
James F. Sosnowski, DO, Distinguished Service Award by the Columbus Academy of Osteopathic Medicine
Dr. Cindi Hill, MD, Staff Physician
Dr. Hill is board-certified family physician with nearly 30 years of experience. As a Columbus native, she feels a deep connection to the area's patients. It was this dedication that inspired her to provide help to those who were most in need and in the process, discovered her passion for addiction medicine.
Dr. Hill enjoys reading and remains passionate about foreign languages. Like most compassionate people, she has a soft spot for animals, particularly cats.
CREDENTIALS
Family Medicine, American Board of Family Medicine Certification
Residency, Grant Medical Center in Family Medicine
Residency, The Ohio State University Hospital in Family Medicine
Family Medicine Clinical Practice
Medical Consultant (Social Security and Medicaid)
Addiction Medicine Clinical Practice
EDUCATION
- Bachelor of Arts, French, The Ohio State University
- Doctor of Medicine, The Ohio State University
Suprina M. Simón
Lead Counselor

Suprina has extensive experience in mental health and addiction in both in-patient and out-patient settings.  She applies her skills working with dual-diagnosis when educating patients and their families about the disease state while assisting them with counseling, goal planning, and living a healthier more positive lifestyle.  Her experience growing up surrounded by addiction fuels her passion to break the stigma often associated with it. She is committed to providing care and compassion in a non-judgmental setting.
EDUCATION

Associate degree in Behavioral Science, Columbus State Community College
Donna
Certified Medical Assistant

Donna plays an integral role in patient laboratory services where she is responsible for collecting patient samples and vitals. She enjoys working in the medical field where she contributes a vital service to patients who are working towards a better live.
Donna enjoys spending time with her family and participating in Columbus area activities.
EDUCATION
- LaRock Healthcare Academy
- Ohio School of Phlebotomy
Taliha
Certified Medical Assistant
A Vivitrol specialist, Taliha is committed to applying all her skills to assist patients and their families.  Her passion to help patients through the challenges of getting and staying drug and alcohol free has led her to pursue certification in the field of chemical dependency.
She is very outgoing and patients often comment on her vibrant soul and ability to make them feel comfortable. She enjoys a good laugh, picnics, and walks in the park.