Treatment Team
Award-winning team of specialists
Meet the award-winning team of specialists at
Addiction Angels of America
Our purpose is to deliver the best individualized comprehensive treatment for drug and alcohol addiction in Columbus, Ohio. Many factors contribute to the complex puzzle of addiction. For some it's a coping mechanism for stress caused by trauma. For others, it's body and brain chemistry. For many, it's both. For this reason, we've assembled a team of warm, receptive and highly-trained individuals who are equipped to deal with the combination of mind and body issues that contribute to addictive behavior.
Dr. Roger Garcia, DO, JD
Founder
One of the leading Columbus-based addiction specialists, Dr. Roger Garcia is among the few physicians in the U.S. who has earned the designation of Diplomat (board-certified Addictionologist) through the American Board of Addiction Medicine. This distinction is held by fewer than 4,000 of the nearly 1 million practicing physicians.
His expertise in comprehensive wellness enhances his ability to treat the entire mind, body and spirit of individuals who struggle with addiction. He enjoys reading, concerts and you'll often find him in a painful but effective Boot Camp workout. Being the father of twin daughters also contributes to his mental and physical fitness.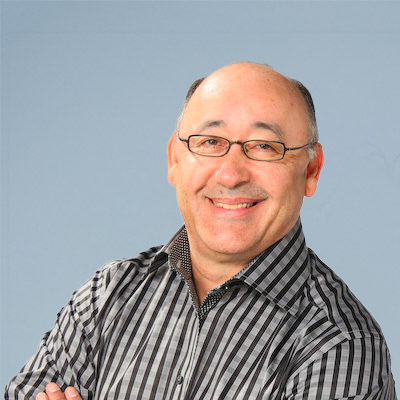 CREDENTIALS
Dr. Garcia is board-certified in five medical specialties:
Addiction Medicine, American Board of Addiction Medicine

Functional Medicine, American Board of Anti-Aging (A4M) – a Fellow in Functional and Regenerative Medicine

Emergency Medicine, American Board of Osteopathic Emergency Physicians – a Fellow in Emergency Medicine

Family Medicine, American Board of Osteopathic Family Physicians

Disability Evaluation, American Board of Independent Medical Examiners
EDUCATION
Doctor of Osteopathic Medicine, Ohio University College of Osteopathic Medicine
Juris Doctor (J.D.), Capital University Law School with a Fellowship of the American College of Legal Medicine
PUBLISHED BOOKS
Dr. Garcia is a highly sought lecturer on the demographics of wellness and the impact of biomedical technologies and lifestyle on longevity.
Authored Aged to Perfection: Anti-aging, Wellness and Weight Loss with Natural Hormones


Co-authored

North America's Top Doctors Share Secrets to Anti-Aging and Wellness
DISTINCTIONS
He owns Columbus-based Perfected Wellness, MD, a medical practice that offers all facets of anti-aging medicine including aesthetic and preventive medicine, wellness, nutrition and fitness. He is a member of a national network of highly trained anti-aging physicians specializing in bioidentical hormone therapy that was featured on Oprah Winfrey and the Dr. Oz show.